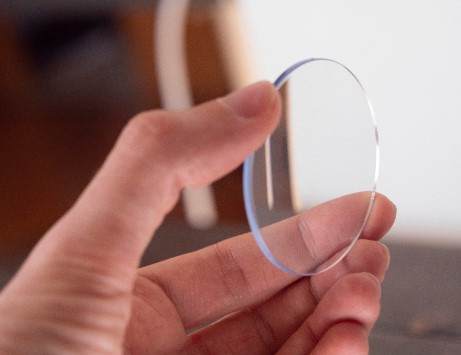 Top Quality Optical Lenses
At Sterling Optical, we use only top optical lenses, along with the most advanced technology to make sure your eyeglasses are a perfect match for your vision – every time.
At some of our locations, we can fill your prescription in an hour. And, if your prescription changes, simply bring your glasses back in to us.
Precision View HD
Meet this addition to the Sterling Optical collection – sophisticated superior optics in a full back side digital lens design. Nearly 63% of patients prefer the Precision View HD lens, which offers quick adaption, a wider field of vision, and what may ultimately be called 'effortless vision' to those who choose it.
For eye care patients who suffer from astigmatism, the Precision View HD is a dream come true. The soft and symmetrical design of the lens allows both eyes to work together, smoothing the levels of astigmatism. Do you have astigmatism? Try Precision View HD and see what effortless vision, quick adaption, and having a wider field of vision are all about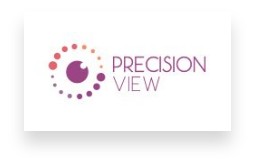 Thinner and Lighter Lenses
All Sterling Optical stores offer a variety of thinner and lighter lenses for different applications, frames and budgets.
Polycarbonate
Our most affordable thin lens, polycarbonate is the ideal mentalhealthdrugs.com lens choice for both rimless and semi-rimless frames. Polycarbonate is 20%-25% thinner and up to 30% lighter than conventional lenses.
Hi Index 1.60
Similar in thickness and weight to polycarbonate but with superior optics, Hi Index 1.60 is a good choice for medium-to-medium/high prescriptions. And, these lenses can fit into both metal and acetate frames.
Hyper Index 1.67
These extra thin and light lenses are designed for high prescriptions. Hyper Index 1.67 is approximately 40% thinner and lighter than conventional plastic lenses and has very good optical characteristics.
Extra High Index 1.74
Ideal for the strongest prescriptions, this is the thinnest and lightest lens offered in the U.S. Extra High Index 1.74 is up to 50% thinner than conventional plastic lenses.
Trivex
This is the strongest and most durable of all thin lenses. The very low specific gravity also makes this the lightest lens you can possibly get. The best choice for rimless and semi-rimmed frames, Trivex is 30% thinner than conventional plastic and features the best optics of all thinner and lighter lenses.
Photochromic
This group includes all varieties of Transitions® Signature™ VII Lenses and PhotoFusion® by Carl Zeiss. Go from virtually clear (when inside) to quite dark (when outside) in seconds.
Anti-Reflective
We offer a variety of anti-reflective lenses to fit every budget and use. Ask your Sterling Optical sales associate to describe the features and benefits of the various anti-reflective lenses offered.
Transitions®
Transitions® lenses darken and adapt in changing outdoor lighting conditions — helping to optimize your vision by reducing glare, eyestrain and fatigue. They also block 100% UVA and UVB rays, helping to protect your long-term eye health. Transitions® lenses come in a wide variety of colors so you don't have to compromise your style for your eye health.
Visit Sterling Optical today and ask about our selection of HD lenses and upgrades. You'll be amazed by what you see!